VENTURA / TRI-COUNTY TEEN CHALLENGE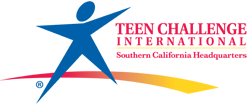 Ventura Teen Challenge was established in 1972 and serves the Tri-Counties region: Santa Barbara, San Luis Obispo and Ventura counties. In the early 1970s we accommodated eight women and four staff. The beginning of Ventura Teen Challenge included outreaches to the California Youth Authority, juvenile hall, and elementary schools. The women in the discipleship program would share their testimonies about the dangers of drug and alcohol use and that Jesus Christ had delivered them from their addictions.
In 1999, Ventura Teen Challenge moved from a two-story house on Ventura Avenue to a 143-acre property located in the Ventura foothills. We were able to increase our capacity from 25 to 59 women. We call this property "Miracle Mountain." This is a safe and peaceful place for our women to recover.


CONTACT INFORMATION
Ventura / Tri-County Teen Challenge
P.O. Box 1064
Ventura, CA 93002
PHONE: (805) 648-3295
EMAIL: info@teenchallenge.org


---